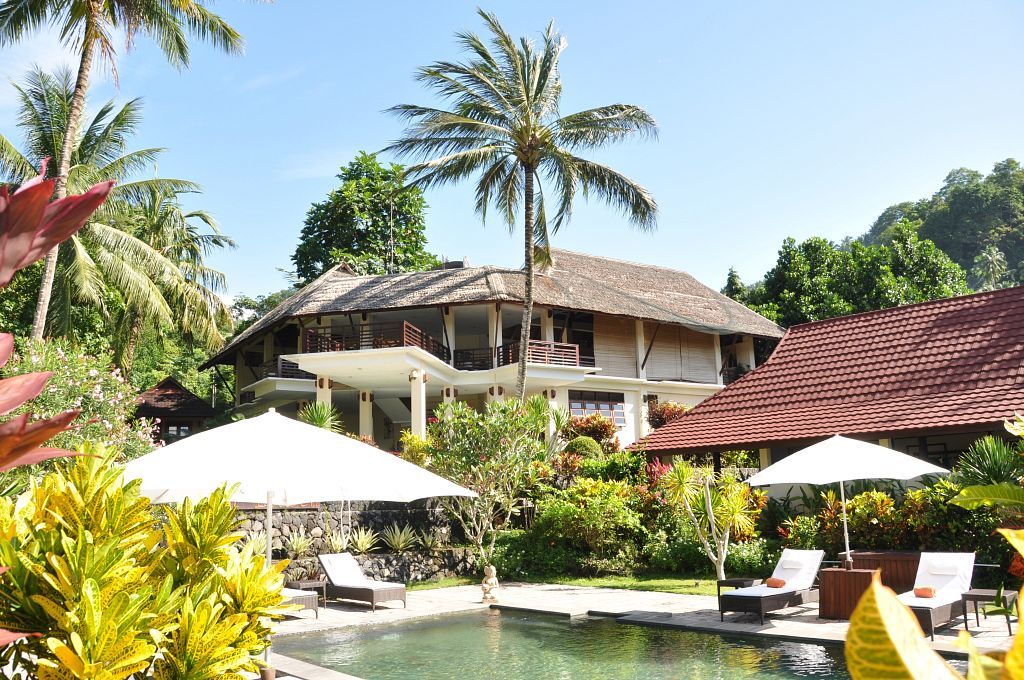 Kasawari Lembeh Resort is a boutique lifestyle dive resort, which is managed by the Aquasports Group, owner and operator of MY Aqua One. It has been designed with the discerning diver's needs in mind and offers all the facilities and services that divers are looking for. A touch of luxury, personalized service, safe and hassle-free diving is what you will find at the NEW Kasawari Lembeh Resort.
Lembeh Strait is much more than just the renowned muck-diving capital of the world. Admittedly, finding rare critters is easier in Lembeh than in most other dive destinations. If Flying Gurnards, Mimic Octopuses, Wonderpus, a large variety of Frogfish, Pygmy Seahorses, Fingered Dragonets, Juvenile Batfish, Stonefish, Ambon Scorpionfish, Bobtail Squids, Hairy Octopuses, a large variety of Nudibranchs and many, many more creatures are on your wish-list, our experienced dive-masters led by Nuswanto Lobbu will ensure that your dreams become reality.
Contrary to general belief though, the Lembeh Strait also offers excellent wall, reef and pinnacle diving with good visibility – in fact, within just a few minutes of Kasawari Lembeh Resort. Densely overgrown reefs and boulders, giant sea fans and soft-coral, colorful sponges, schools of Jacks, Snappers, Humpheaded Parrotfish, Purple Fire Dartfish, Leaf Scorpionfish, Pink Squat Lobsters and even remarkable Boxer Crabs await your discovery.
More than 30 dive sites of the Lembeh Strait are within easy reach of our centrally located resort – the nearest dive site being just one minute away from our jetty! After each dive, guests are whisked back on our custom dive vessels to the resort for a quick shower, reloading of cameras, and a bit of relaxation during surface intervals.
For maximum comfort, you can leave your gear on board our boats, as air refills are done on the vessel, minimizing the need to lug your diving equipment around.
Package Example
8D/7N Dive Package US$ 2,160.
Includes: Deluxe Villa, Tax, service, airport transfers, full board, 18 boat dives.