Manado Flight Information
Manado, the provincial capital of North Sulawesi, is a thriving city 3000 kilometers northeast of Jakarta and is a convenient and easily reachable base from which to explore the many natural wonders of North Sulawesi.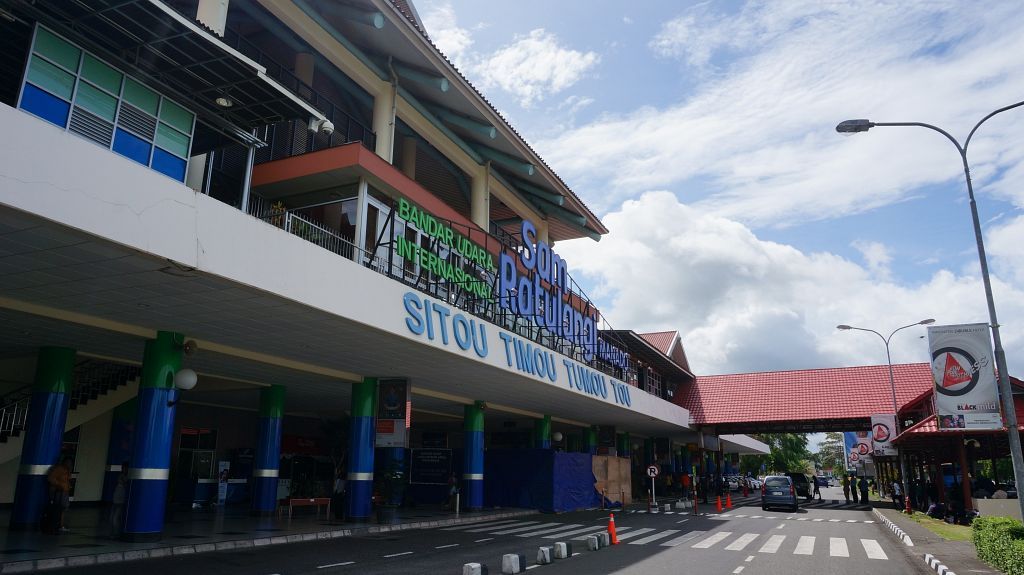 Sam Ratulangi International Airport in Manado has regular international flight service to/from Singapore on Silkair. Most of the destinations within Indonesia are also easily accessible from the international standard airport. This terminal building (operational since 2000) forms a landmark with its traditional Minahasan architecture, called "Wale Wangko". The building which can accommodate approximately 600 domestic passengers and 250 international passengers during the peak hours is certainly a credit to North Sulawesi. In addition to the arrival, departure and operational areas, the terminal building also features public facilities including, retail shops, banks, well-wishers area and a restaurant including a terrace with superb view of the apron, runway and the surrounding area. There are 15 check in counters of which 6 are equipped with electronic baggage conveyors, 5 gates for boarding of which 3 are equipped with aviobridge connections.
Safari Tours & Travel can reserve and issue your flight tickets within in Indonesia. Please see additional information and book your flight here.
Please note that these luggage allowances are only guidelines. Since December 2018 these allowances have been changing on daily basis, therefore please check with us in order that we can give you the most up-to-date information when preparing to issue tickets.
Manado – Sorong – Manado (Sriwijaya, Lion Air)
Luggage allowance 20 kg (Sriwijaya), 0 kg (Lion Air)
You will be informed about excess luggage charges when we send you a quotation for flight costs
Denpasar – Makassar/Ujung Pandang – Sorong (Garuda)
Denpasar – Surabaya – Makassar/Ujung Pandang – Sorong (NAM Air + Sriwijaya)
Sorong – Makassar/Ujung Pandang – Denpasar (Garuda)
Sorong – Ambon – Makassar/Ujung Pandang – Denpasar (Lion Air)
Sorong – Surabaya – Denpasar (Garuda, Batik, NAM Air, Sriwijaya)                                                                   
Luggage allowance 20 kg (Garuda, Batik, NAM Air, Sriwijaya), 0 kg (Lion Air)
Jakarta – Sorong – Jakarta (direct or via Makassar/Ujung Pandang: Garuda, Sriwijaya, Batik)
Denpasar – Manado – Denpasar (Lion Air: direct or via Makassar/Ujung Pandang)
Luggage allowance 0 kg (Lion Air)
Denpasar – Labuan Bajo – Denpasar (Garuda, NAM Air, Wings Air)
Luggage allowance 20 kg (Garuda, NAM Air), 0 kg (Wings Air)
* Garuda Airlines extends up to 23 kg sporting equipment allowance including diving equipment *
Manado: Bunaken Island & Lembeh Strait       Denpasar: Bali       Sorong: Raja Ampat       Labuan Bajo: Komodo Island       Ambon: Moluccas
Flight Schedules (International)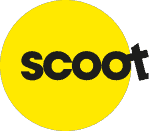 Singapore – Manado – Singapore on Scoot
As per September 2023, there are four direct flights per week from Singapore to Manado and Manado to Singapore (Scoot is a subsidiary of Singapore Airlines):
Every Monday, Wednesday, Friday and Saturday
Depart Singapore 09:20 Arrive Manado 13:05 (TR 216)
Depart Manado 13:50 Arrive Singapore 17:30 (TR 217)
PT. USAHAWISATA SAFARI EKSKURSI
d.b.a SAFARI TOURS & TRAVEL
Jl. Sam Ratulangi No. 176
Manado - North Sulawesi
Indonesia: +62 431 857637
After Hours: +62 851 0031 3907
USA: +1 5612831433
WhatsApp:


 +62 851 0031 3907 (Office)


 +62 815 2301 023  (Jeremy)
Email: [email protected]
Skype:


 jhbmanado (Jeremy)