Payment Terms & Conditions
Reservation Policy:
In order to confirm a booking, clients are required to pay USD 500 or 25% (whichever is greater) for the requested services (or the full amount of the booking if the total comes to less than $ 500). The balance will be required at least 45 days prior to your date of arrival.
Safari Tours & Travel will hold a reservation for up to seven days at a client's request, to allow the client time to send a deposit payment. The full amount of the deposit (or the full amount of the booking if the booking is made within 30 days of date of arrival in the resort or diving center) must be received before we can confirm your booking. If confirmation is not received within the seven days all blocked rooms and boat arrangements will be automatically released for re-sale.
Payment Procedures & Cancellations:
For your information: Our bank charges us US$ 5 for every incoming transfer (which we absorb).  Payments from Japan, Australia and some Western European countries have this problem some of the time. Correspondent banks are used by both small and large banks that do not have direct transfer of funds capability, and often times the tellers or staff that are processing the funds transfer application are not aware of this.
We kindly request that you transfer the amount specified on the invoice and remember to instruct your bank not to deduct the transfer charges from the balance due. If you do not tell your bank, they will automatically deduct the charges from the amount due leaving you with a balance due later on.
Cancellation Policy:
Should you be required to cancel your booking within 40 days (of your arrival) for any reason, your deposit/payment may be forfeited (in some cases the resort will offer a voucher on a future booking). If the cancellation occurs over 40 days, the payment could be used for a future booking within 6 months of your first booking.
We highly recommend travel insurance for your protection in case of cancelled flights or unforeseen circumstances.
For any additional information or clarification please do not hesitate to contact me at [email protected]
Safari Tours & Travel  looks forward to welcoming you to Indonesia and we thank you for your continued support.
PayPal
We have set up an account with PayPal, a secure online way of paying with your credit card.
In order to facilitate your down payment using your Visa/Master Card through our PayPal account, please follow the instructions on the email sent to you by Safari Tours. The amount due on the PayPal invoice is exactly the same as our invoice sent to you by email in Excel format. Once we receive the amount in our PayPal account we will send you an email to notify you that the payment was received.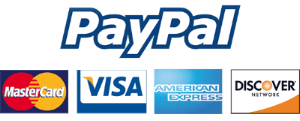 Wise
Wise (former TransferWise) is a London-based online money transfer service that offers very competitively priced transfer rates. The company supports more than 750 currency routes across the world including GBP, USD, EUR, AUD and CAD, and provides multi-currency accounts. Transfers are easy, fast and secure.