Transfer Details and Services
Upon clearing customs at Sam Ratulangi Airport Manado, walk straight ahead a few meters and you will be out the door. There will be a quite a few people in front of you, so please slow down and look for the sign with your name on it. Once you have found us, we're off to begin your North Sulawesi experience.
Don't worry, we will always have a cool drink waiting for you in our ice cooler! Whether your group is big or small, we will be waiting there to greet you, with that smile that North Sulawesi is so renowned for.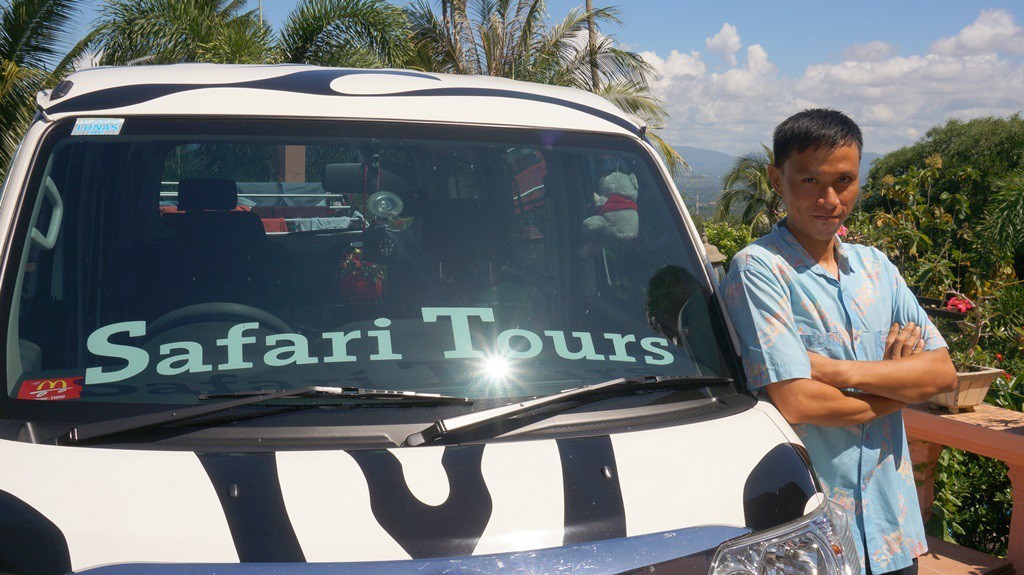 PT. USAHAWISATA SAFARI EKSKURSI
d.b.a SAFARI TOURS & TRAVEL
Jl. Sam Ratulangi No. 176
Manado - North Sulawesi
Indonesia: +62 431 857637
After Hours: +62 851 0031 3907
USA: +1 5612831433
WhatsApp:


 +62 851 0031 3907 (Office)


 +62 815 2301 023  (Jeremy)
Email: [email protected]
Skype:


 jhbmanado (Jeremy)