Community-Based Tourism (3 days/ 2 nights) – the Real Homestay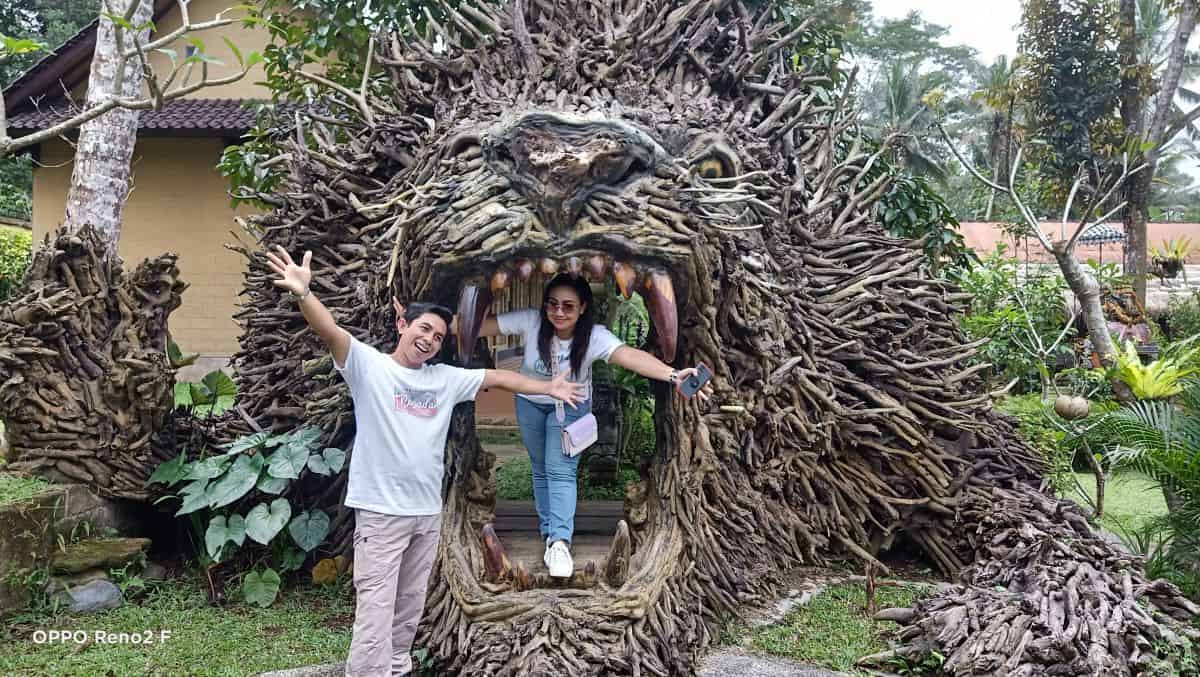 For those who wish to truly experience the heart and soul of Bali, simply the JOURNEY to Bali's Undisan Village will be enough to convince you that your goal lies right in front of you. The winding road to the village is practically a tour in itself, traversing remote villages, traditional lifestyles, cultural sites, and enchanting tropical green. You will feel it: this is what most tourists never experience, THIS is BALI!
And you're not even there yet!
It gets better. Upon arrival in Undisan Village, guest not only get to see, but LIVE the real Bali. Stay with the locals, cook and eat with them, witness intimately their traditional lifestyle, even build friendships with the Balinese! The potential of this profound and unique experience takes guests far beyond typical tourism.
In addition to total immersion in Balinese culture, guests are invited on a variety of journeys and activities during their stay, visiting places well off the radar of the mass tourist track. Temples, waterfalls, enchanting rice fields, houses of craft and culture, even the inner workings of the village economy: see it all during your stay in Undisan! And, since Undisan is so passionately dedicated to preserving real Balinese culture, guests also enjoy the possibility of witnessing a variety of traditional rites, rituals, processions, and feasts held throughout the year!
Itinerary (3 days / 2 nights)
DAY 1: TRANSFER AND LOCAL SIGHTSEEING
Guests are picked up at 9:00 AM in one of the village's unique VW safari cars.
On the way to Undisan Village guests are taken to visit peaceful Penglipuran Village to enjoy the lovely countryside and culture of this traditional Balinese village.
Guests are then taken for a visit to nearby Kehen Temple, built nearly a thousand years ago and preserved to the present day.
Lunch is served at a local restaurant specializing in cuisine of local freshwater fish.
After arriving in Undisan Village, guests are taken on an initial tour of the area to observe the unique architectural style of the village and the daily activities of its people.
Guests are then given the opportunity to study Balinese cooking with their host family as they prepare a delicious dinner of local cuisine.
Dinner is enjoyed at the homestay.
After dinner, guests are led through a short session of traditional meditation to further enhance the feeling of serenity and well-being.
Guests reside overnight at the homestay.
DAY 2: A CLOSER LOOK AT THE VILLAGE AND ITS SURROUNDINGS
After a satisfying traditional breakfast, guests and guide set out on foot to take a closer look at the village and its community. Guests are led throughout the neighborhood and then into the village center where they observe some of the crafts which make up the village economy.
The village tour continues with a visit to one of its most important institutions: the local elementary school. Guests will be able to observe its enthusiastic students and, if they wish, make a small donation of school supplies or stationery to them.
Guests are then escorted out of the village center and into the footpaths of the surrounding countryside where they can enjoy a lovely scenery of rice fields and coffee plantations.
The morning tour continues toward a local river, crossing over a traditional bamboo bridge, and finally culminates with a visit to the gorgeous Tangkup Waterfall, an epic cascade of about 25-meters surrounded by towering cliffs.
Traditional snacks and refreshments are served before returning back to the homestay for a homemade lunch prepared by the host family.
After lunch, guests are given the opportunity to observe the production of traditional coconut oil, which, aside from being used in local cooking, is also known for its many medicinal benefits. Guests will be treated to seeing the entire process from start to finish, as well as learning some of the many interesting uses of this important product.
Guests are escorted back to the homestay for a delicious and nourishing homemade Balinese dinner.
Guests reside overnight at the homestay.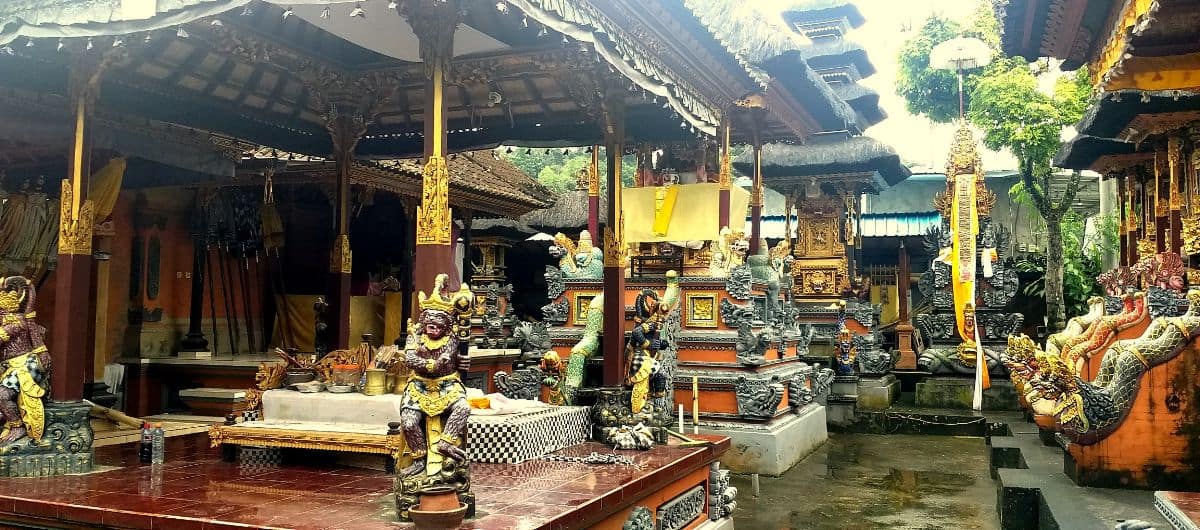 DAY 3: ECO-CYLING, SIGHTSEEING, DEPARTURE
After having breakfast at the homestay, guests are transported by car to the starting location of the tour's eco-cycling segment, where they will travel by bicycle to a fine selection of natural and agricultural sites.
Guests cycle through an especially scenic countryside road filled with pine trees. The first destination is the Agro Luwak Coffee Plantation, where guests can view the local process of coffee cultivation and production.  Snacks are served with world-famous Luwak Coffee produced at the plantation.
Guests continue onward through a variety of agricultural sites to Landih Village to visit its citrus plantations. Guests will have the opportunity to enjoy fresh citrus picked straight from the tree.
The cycling tour continues with visits to various local handicraft artisans, and finally concludes at one of the most famous and beautiful waterfalls in all of Bali, CEPUNG WATERFALL.
Guests can enjoy their lunch at a local restaurant near the waterfall.
After guests bid farewell to Undian Village and their host family, the tour ends and guests transfer onward to their respective destinations.
Safari Tours Price
USD 275.00/pax (2-6 pax)
USD 255.00/pax (7-10 pax)
Valid until 31 Dec. 2023
Includes : Roundtrip transfers, (day 1 by VW Safari & transfer out by regular car), entrance ticket at tourist object, daily break-fast, 2 x lunch, 2 x dinner, refreshment, program as per above details, English speaking guide, mineral water, room in sharing Twin (fan room), tax and service.