Pulisan Jungle Beach Resort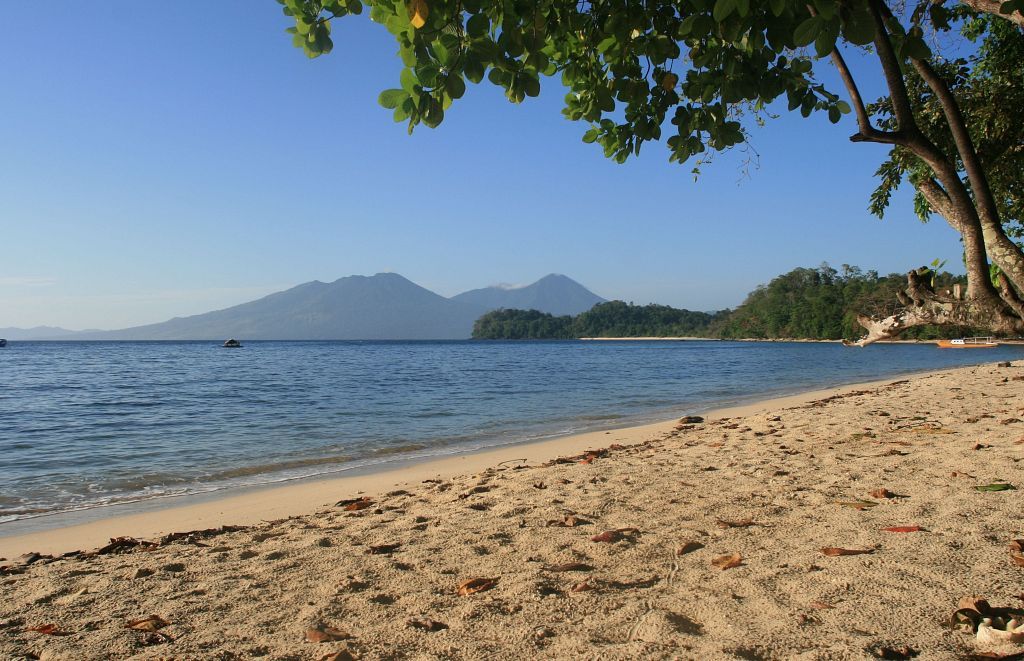 You are invited to experience the unspoilt beauty of its 1.5 km white sandy beach, as the nearest village is a 15 minutes walk and we only have eight traditionally wood built beach bungalows nestled below a rugged cliff slope. You'll imagine yourself secluded from the rest of the world. The beach is shadowed by the outskirts of a virgin jungle that still hosts Maleo birds and black Makaka monkeys. The beach is also frequented by giant turtles to lay their eggs.
Tourism in this remote area is still in its infancy. In Pulisan you will have the opportunity to get to know the local inhabitants and their culture. Education and training will be provided for local people within the project. You will be cared for by our local staff from the village of Kinunang who are descendants of the Sangihese. You will love the delicious traditional cooking of Lelly which includes fresh superior seafood, enriched by a choice of local vegetables. Her husband Mias will take charge of your tour activities, for example to the islands, nearby Tangkoko National Wildlife Reservation or the Minahasa Highlands with the vast crater lake Tondano, hot springs and some active volcanoes. As former fisherpeople they might not be professionals but they still do their best to make you feel comfortable. They are great hosts.
Package Example
Double deluxe beach-front bungalow €70.00.
** Dive Packages available **
Includes: Full board, tax, service for 2 persons.
Pulisan Jungle Beach Resort