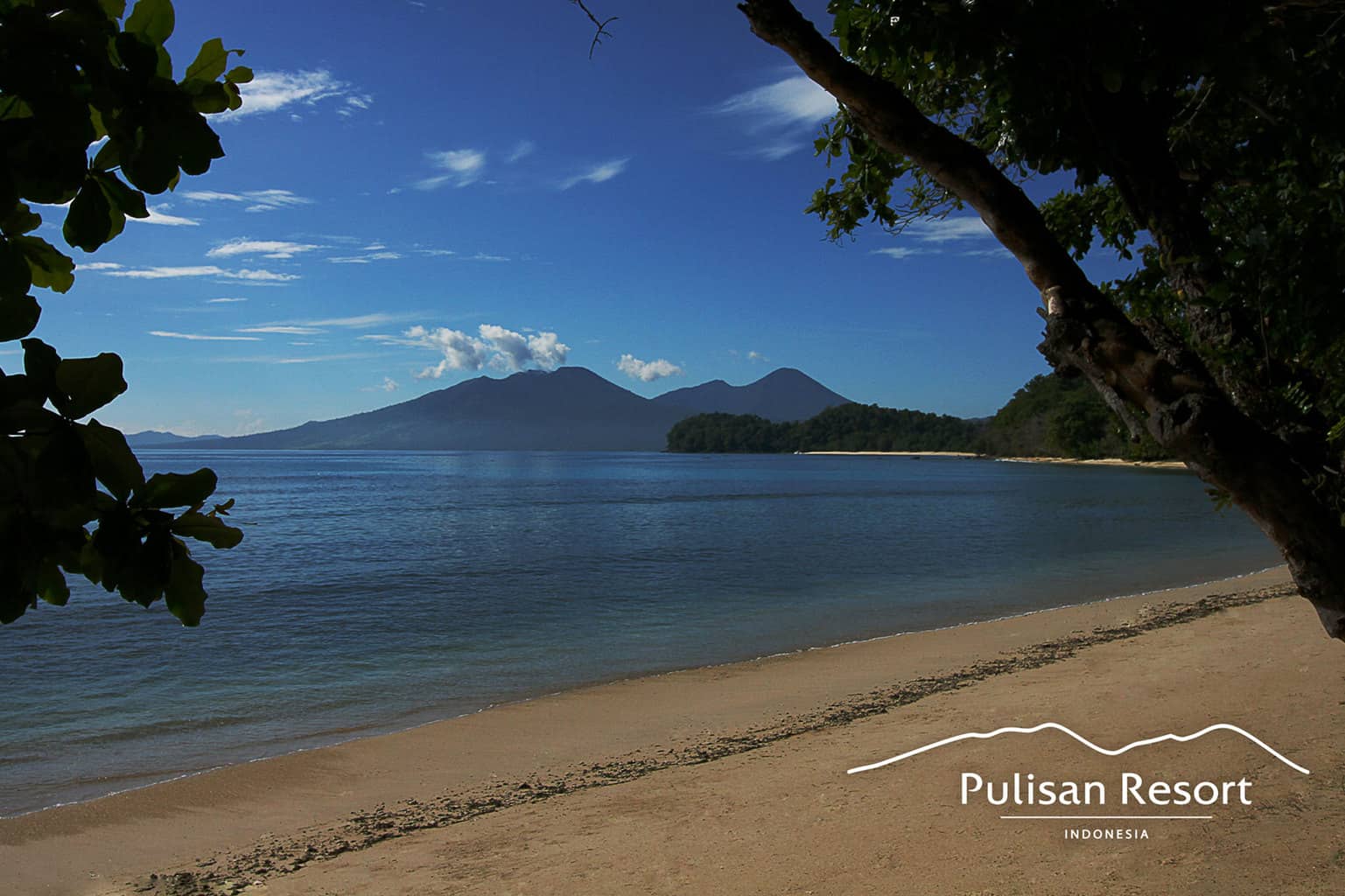 In harmony with its beautiful setting of North Sulawesi, Indonesia, amongst the cliffs and amazing view of Mount Tangkoko, rises Pulisan Resort. A picturesque and simple resort, inspirationally conceived to capture the essence of the surrounding natural wonders and host the most welcome and appreciated guests with quality service. Pulisan Resort offers an impeccable setting for unique moments of adventure, excitement and memories to last a lifetime.

Let go. Disconnect. Experience Pulisan Resort with us.
Pulisan Resort is your total disconnection getaway. Nestled neatly below rolling hills and tucked beside the cliffs on North Sulawesi' s Minahasa Peninsula, the feeling of seclusion is defined. Just steps from your bungalow, find yourself on a soft white sand beach with stunning views of Mount Tangkoko and Pulau Lembeh. So, grab a book, or your headphones, kick back in a hammock and savor the time to unwind. We are a resort distant from connection … off the beaten path. With disconnection, means we are not attached to any main power line, no internet and very limited mobile service. Running a handful of hours off our generators in the evening, allows for recharging and devising a soft ambiance around Pulisan Resort.

All the while at Pulisan Resort, set forth and embark on the various activities offered. Explore the wonders of North Sulawesi from below the surface amongst the diverse marine life and colorful coral reefs. Wander through the lower rainforest of Mount Tangkoko on the lookout for the Crested Black Macaque or the Spectral Tarsier and Hornbills. All in the Tangkoko Nature Reserve. Make a day on the road seeing the sights of the Minahasa Highlands and that ambiguous Tomohon market. Or just step off the beach with your mask and snorkel and enjoy the beautiful house reef of Pulisan. Make the most of your time, your way. Enjoy the moments and appreciate the memories. Be at home, with Pulisan Resort.
Package Example
Double deluxe beach-front bungalow €60.00/night (per person, twin share)
Valid until 31 Dec. 2022
** Dive Packages available **
Includes: Full board, tax, service for 2 persons.