Bastianos Froggies Lembeh Dive Resort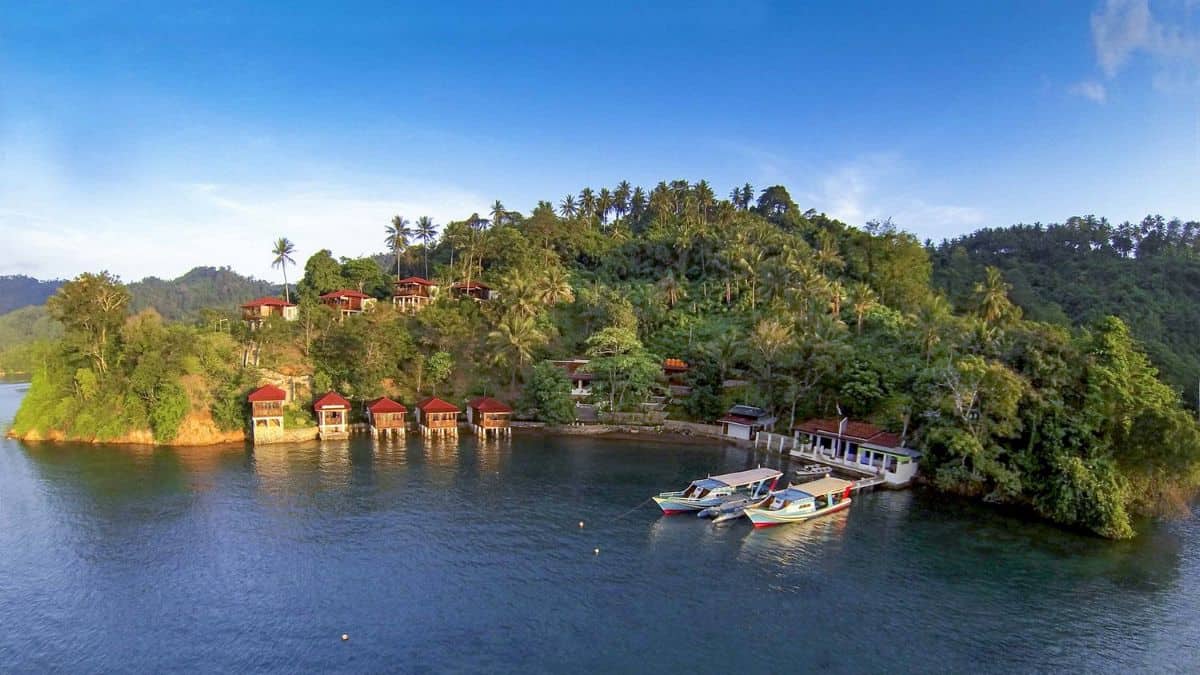 Bastianos Froggies Lembeh Resort is a dive resort located in Lembeh Strait, North Sulawesi, Indonesia. The resort is situated in a scenic location on Lembeh Island, overlooking the tranquil waters of the Lembeh Strait and surrounded by lush tropical gardens.
The resort features 12 bungalows and villas, each with a private balcony overlooking the beautiful Lembeh Strait. The accommodations are spacious and tastefully decorated, with comfortable beds, air conditioning, and en-suite bathrooms. The resort also has a swimming pool, restaurant, and a bar for guests to relax and unwind.
Bastianos Froggies Lembeh Resort is known for its world-class diving facilities and expertise. The resort offers daily diving trips to explore the diverse and unique marine life in Lembeh Strait, including rare species such as pygmy seahorses, frogfish, and octopuses. The resort's experienced dive guides and instructors are passionate about marine conservation and sustainability, and they go above and beyond to provide guests with a safe and unforgettable diving experience.
In addition to diving, the resort offers a range of other activities, such as snorkeling, kayaking, and island hopping tours. The resort's friendly and knowledgeable staff is always ready to assist guests with any request or inquiry, ensuring a memorable and enjoyable stay.
Overall, Bastianos Froggies Lembeh Resort is an excellent choice for anyone looking for a comfortable and relaxing dive resort experience in one of the world's best dive destinations.
Other Facilities:
The bar is poolside near the dive center, overlooking the ocean.
Infinity pool
Camera Room
Dive center: Aluminum bottles with both Din and INT fittings, Nitrox
Three generators provide 220V electricity 24/7
Traditional massage services
Wifi
Package Example
8D/7N Package, 6 days diving €1,289 (per person, twin share).
Valid until 31 March 2024
Includes: Accommodation in Superior Beachfront AC, full board, 12 guided day dives, tax, service, car and boat transfers, and free WiFi.
Bastianos Froggies Lembeh Dive Resort