Whitewater Rafting Tour
Duration: Approximately 6 hours — Departure: 9 AM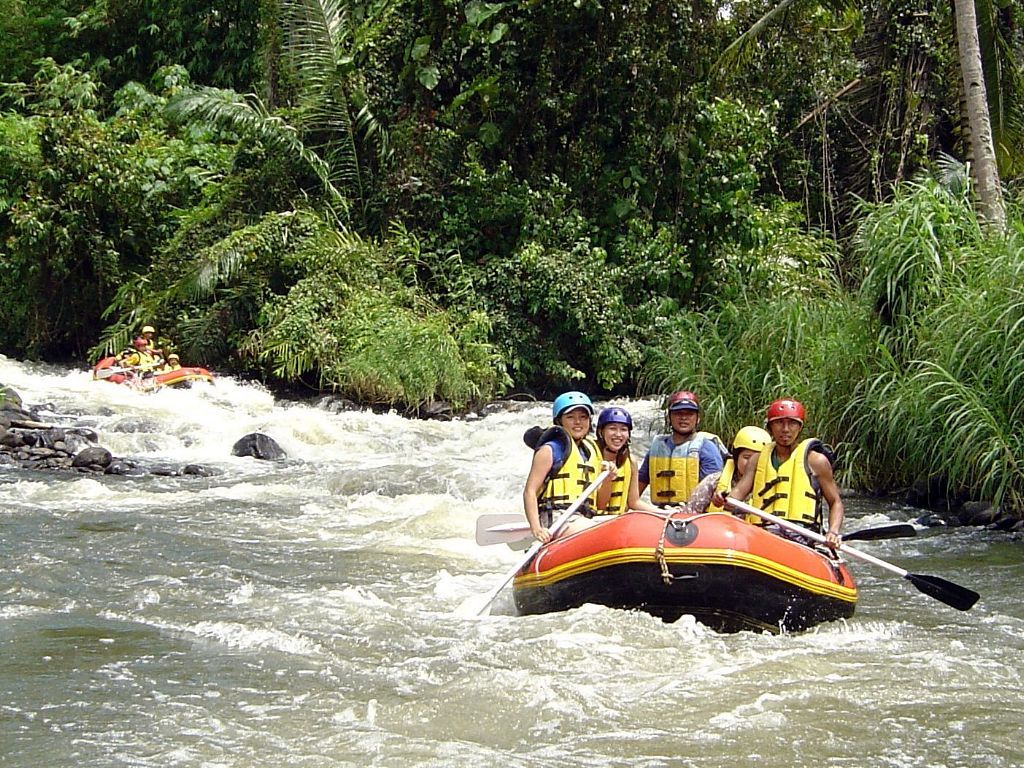 Safari Tours offers one of the most spectacular and thrilling adventure tours in North Sulawesi. You will be picked up at your hotel at 9:00 AM and driven to the village of Sonder (about 1.5 hours from the center of Manado) located in the Minahasan highlands.
Your journey down the river will take about one and a half hours and at the end you will scream for more. Every raft can hold up to six persons including an experienced guide.
After this wet and wild experience, it's back down the mountain, arriving at your hotel or the city of Manado by approximately 3:00 PM.