Minahasa Highlands Tour
Duration: Approximately 7 hours — Departure AM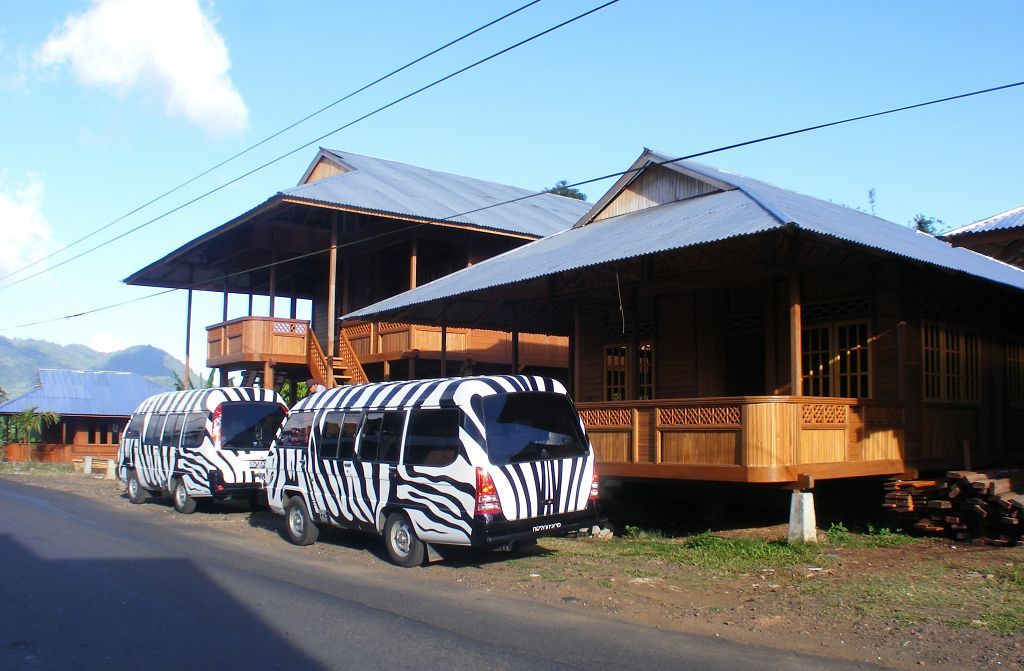 We depart Safari Tours Office or your hotel heading for the small village of Woloan, where you can see the Minahasan Style Houses being built, knock down style, ready for delivery or shipping. Then it's off to see the traditional food & flower market in Tomohon, surprises in store for you!  Just before lunch we make a stop at the Vihara Buddhayana (Buddhist Temple) near the Gardenia Country Inn. After having lunch on Tondano Lake, close to the goldfish farm, where you will enjoy the serenity of the lake, we travel to Pulutan Village, a cottage industry for making pottery. As we start to head back towards Manado, the weaving factories are a must to visit & observe the local weaving traditions being practiced. Last stop is Lake Linow (the changing color lake), a one of a kind experience.
Note: Please bring some local currency – Rp. 200,000 – 300,000 ($20-30 USD) – if you are interested in purchasing ceremic or textile handicrafts.
Safari Tours Price
$104.00/Pax (min 2 pax) – Single $142.00.
"Dec.15, 2019 – Jan.10, 2020 a 15% holiday surcharge will be added to the normal fee"
In town pick-up from Manado. Bitung: Add $20 per person.