Minahasa Agro Tour
Duration: Approximately 7 hours — Departure AM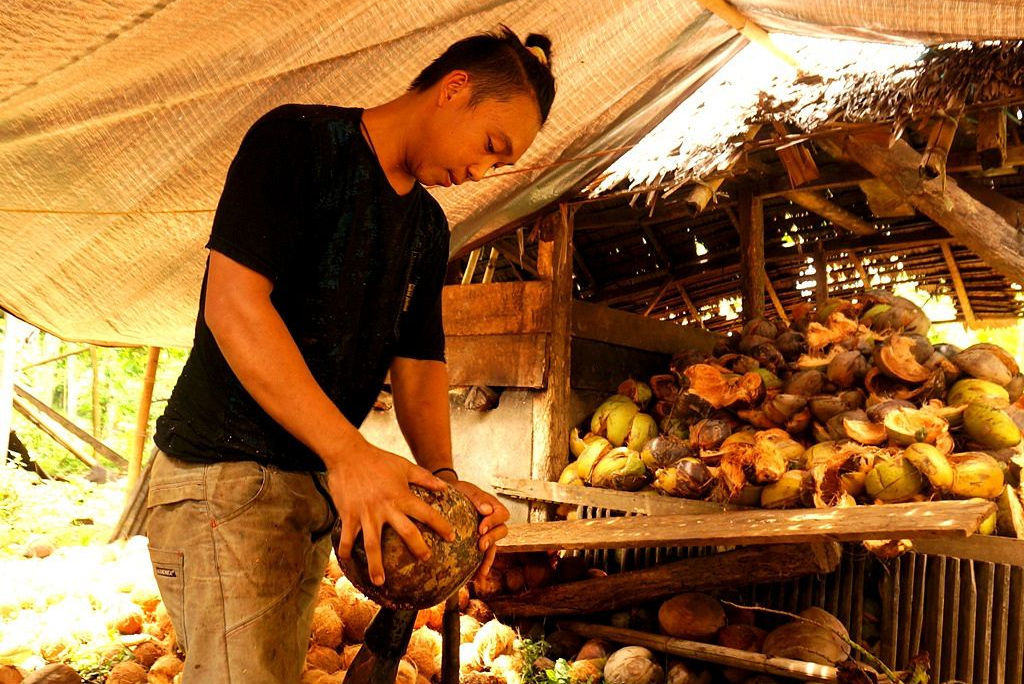 We depart Safari Tours Office or your hotel heading for Tomohon. On the way you will pass papaya, banana and even cacao plantations and our first stop will be Coconut Processing – this is where you will see the husk being removed, the nut being split and readied for drying. After drying, the end product called KOPRA is bagged and sold by the kilogram.
Next stop is the rice terraces of Minahasa, where you will get down from the car and walk through the paddies and view the cultivation and processing. Then a quick stop in Woloan, where you can see the Minahasan Style Houses being built, knock down style, ready for delivery or shipping.
By this time we are ready for lunch which will be at a local restaurant.
After lunch, we pick up at the location where local "moonshine" is produced. This is truly exciting as we can view the area where the distillation process takes place and most likely get a free taste as well.
Our last stop of the day is the Masarang Palm Sugar factory where the palm juice which is collected by local farmers is processed into traditional brown sugar using residual steam from a geothermal project. Each couple will receive a prepackaged 250 gram packet of this natural sugar.
Then it's back to town with a drop to your hotel or resort.
Safari Tours Price
US$104.00/Pax (min 2 pax) – Single US$142.00.
"Dec.15, 2023 – Jan.10, 2024 a 15% holiday surcharge will be added to the normal fee."
In town pick-up from Manado. Bitung: Add US$20 per person.
Valid until 31 Dec. 2023
Includes: Private transportation, 1 lunch, 1 soft drink, cloth shopping bag, a stainless steel water tumbler "Say No To Plastic", entrance fees, and English speaking guide.