Whitewater Rafting Tour
Duration: Approximately 6 hours — Departure: 9 AM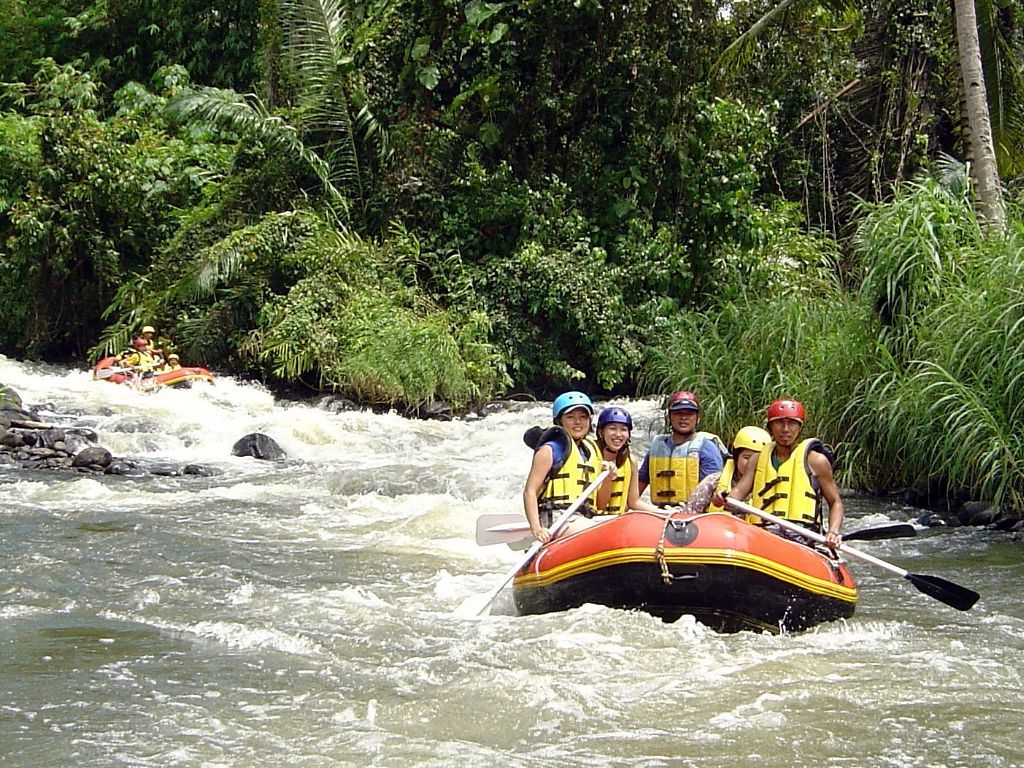 Safari Tours offers one of the most spectacular and thrilling adventure tours in North Sulawesi. The most popular rafting route is on the Nimanga River in Timbukar-Sonder. The grade of the rapids is level 3. You will be picked up at your hotel at 9:00 AM and driven to the village of Sonder (about 1.5 hours from the center of Manado) located in the Minahasan highlands.
Your journey down the 9 km long river will take about one and a half to two hours through scenic forests with a coffee break including traditional cookies. Don't be shy to scream along the rapids because at the end you will scream for more. Every raft can hold up to six persons including an experienced guide.
After this wet and wild experience, it's back down the mountain with a lunch stop in a local restaurant. You will arrive at your hotel or the city of Manado (approximately 1.5 hour ride) at approximately 3:00 to 4:00 PM.
Safari Tours Price
US$105/person, based on 2 persons
"Dec.15, 2023 – Jan.10, 2024 a 15% holiday surcharge will be added to the normal fee"
In town pick-up from Manado. Bitung: Add US$20 per person.
Valid until 31 Dec. 2023
Includes: Private transportation, 1 lunch, 1 soft drink, entrance fees, English speaking guide, and all safety equipment. 
Note: Please dress in simple clothing, a T-shirt, short pants and sneakers or sandals. Don't forget to bring along a set of dry clothes.