Anoa Breeding Centre
Duration: approximately 2 hours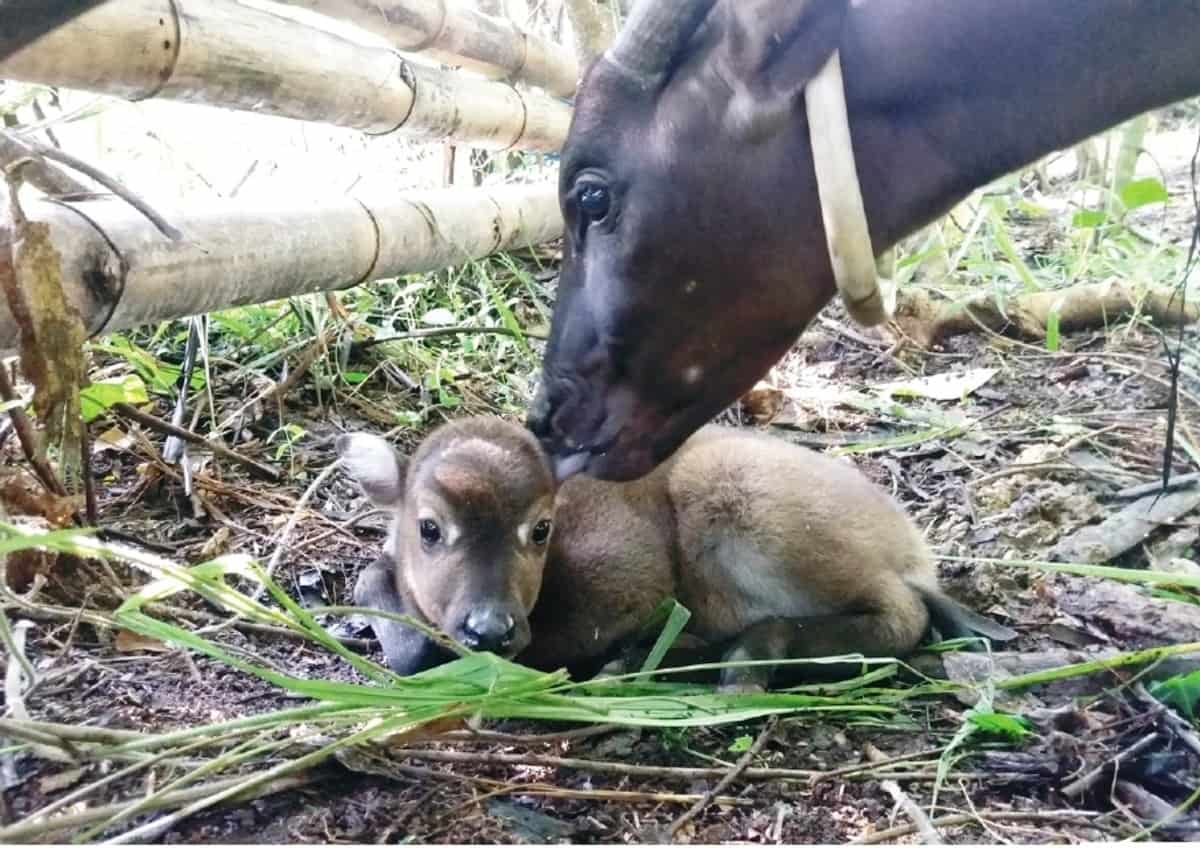 About The Centre
The Anoa Breeding Centre is one of the ex-situ conservation activities in Indonesia initiated by the Environmental and Forestry Research and Development Institute of Manado in cooperation with the North Sulawesi Nature Conservation Agency. Located at the Manado Environment & Forestry Research & Development Institute, a 15 minute drive from Sam Ratulangi Airport and around a 40 minute drive from Manado City, the Anoa Breeding Centre was inaugurated by The Ministry of Environment and Forestry on February 5th, 2015. The mission is to conserve Anoa and, as of the beginning of 2020, the Anoa Breeding Centre has a total of 10 individual Anoa rescued from captivity in Central Sulawesi, Gorontalo and North Sulawesi as well as several calves that have been born on site at ABC.
The Anoa
The Anoa is the world's smallest species of wild cattle and is found only on the island of Sulawesi. This species is currently classed into two types (lowland and mountain Anoa), although there is still some debates about the taxonomy.  
Anoa is listed as an endangered species by the International Union for the Conservation of Nature and Natural Resources (IUCN), which means they face a very high risk of extinction in the wild. They are also listed in Appendix I by the Convention on International Trade in Endangered Species of Wild Fauna and Flora (CITES), which therefore prohibits international trade in these species.
The current wild population of Anoa is estimated to be less than 2,500 mature individuals. Their population is declining due to a combination of ongoing habitat loss and bushmeat hunting across Sulawesi.
Anoas are a protected species under Indonesian law and are also featured on the national list of species of high conservation priority, hence this ex-situ conservation breeding program is intended to help increase the anoa population.
Unlike domesticated cattle, the Anoa is an aggressive animal and has unique oestrus cycle, which is difficult to observe.  The silent oestrus cycle and wild behaviour of Anoa are among the challenges in breeding management and ex situ conservation methods of Anoa.
Anoa Education Tours
The Anoa Breeding Centre offers a day tour with a duration of approximately 2 hours, here you will learn about Anoa and their conservation.  A short movie about the Anoa will welcome you in the beginning of the tour.  Afterwards, you will then be guided by the staff to see the Anoas at the breeding centre. 
Because they are shy animals, which like to live alone and have a solitary life, even in their native habitat deep in the forest away from civilization and human activities, we have to ensure the visitors create no noise or disturbance during the visit at the centre. Hence there is also a strict safe-distance policy for the safety of visitors and welfare of Anoa.
Safari Tours Price
$40/Person. Add-on only to a Tangkoko Nature Reserve and or Manado City Tour
Valid until 31 Dec. 2023
Includes : Private transportation, entrance fees and English speaking guide.