Bunaken Snorkeling Trip
Duration: Approximately 7-8 hours — Departure 8.00 AM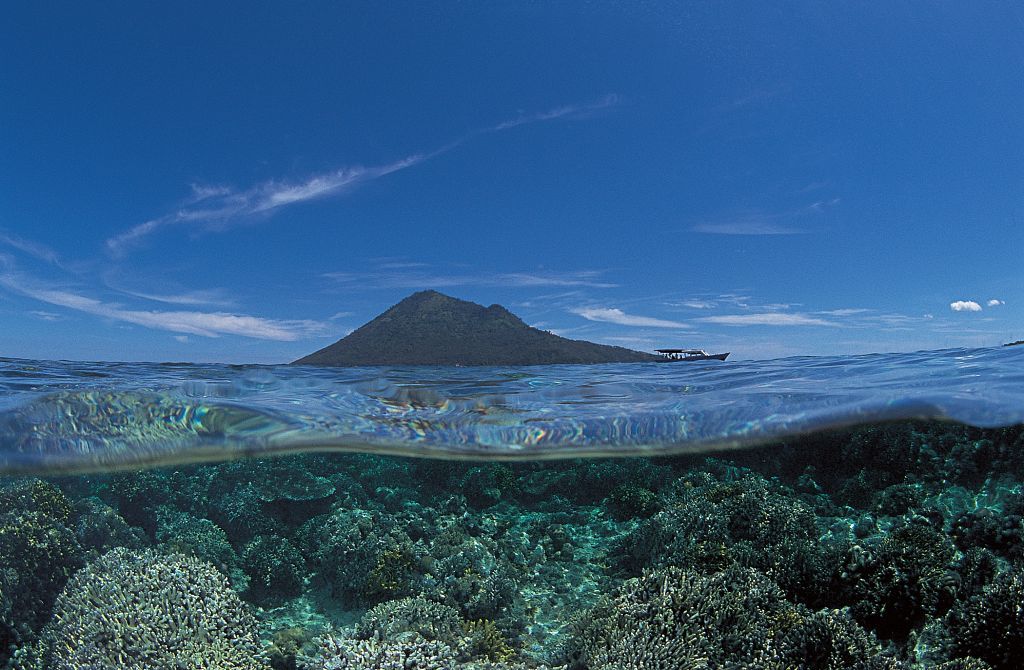 The Bunaken National Marine Park was formally established in 1991 and is among the first of Indonesia's growing system of marine parks. The park covers a total surface area of 89,065 hectares, 97% of which is overlain by sparkling clear, warm tropical water. The remaining 3% of the park is terrestrial, including the five islands of Bunaken, Manado Tua, Mantehage, Nain and Siladen. Although each of these islands has a special character, it is the aquatic ecosystem that attracts most naturalists.
The waters of Bunaken National Marine Park are extremely deep (1,566 m in Manado Bay), clear (up to 35-40 m visibility), refreshing in temperature (27-29 C) and harbor some of the highest levels of biodiversity in the world. Pick any of group of interest – corals, fish, echinoderms or sponges – and the number of families, genera or species is bound to be astonishingly high. For example, 7 of the 8 species of giant clams that occur in the world, occur in Bunaken. The park has around 70 genera of corals; compare this to a mere 10 in Hawaii. Although the exact number of fish species is unknown, it may be slightly higher than in the Philippines, where 2,500 species, or nearly 70% of all fish species known to the Indo-western Pacific, are found.
You will be picked up from a Manado hotel at 8.00 AM (except from Novotel Manado: 7.30 AM), and then transported to a local dive center. Here, you will receive your snorkeling equipment (fins, mask, and snorkel) then enjoy the 1 hour boat trip to Bunaken Island (conditions permitting). Once arriving in Bunaken National Park, you will enjoy the underwater life. Lunch will be served onboard. You will have several different spots for snorkeling during this trip.
Safari Tours Price
Price starting from:
US$87/person, based on 2 persons – Single US$99.
"Dec.15, 2023 – Jan.10, 2024 a 15% holiday surcharge will be added to the normal fee"
 In town pick-up from Manado. Bitung: Add US$20 per person.
Option B- at Tongkaina- add IDR 50,000/way (Manado city) for APP driver paid directly
Valid until Dec 31 2024
Includes: All transportation, use of equipment (mask, fins, snorkel), use of towel, lunch, tax and service.
Not Included: Bunaken Entrance Fee (click here for info).