Gardenia Country Inn, Tomohon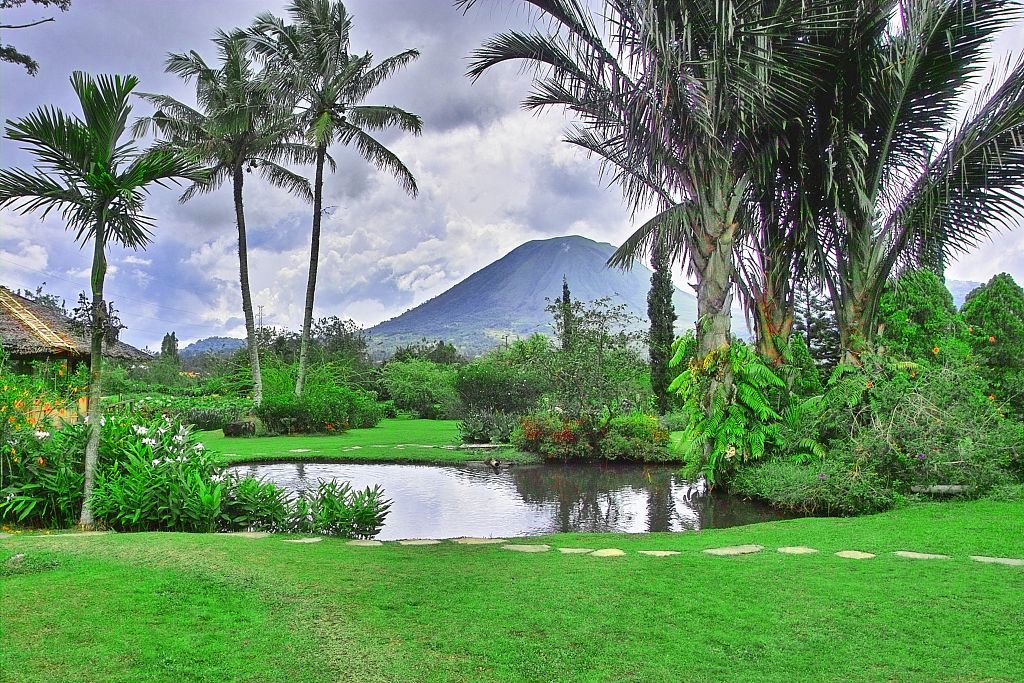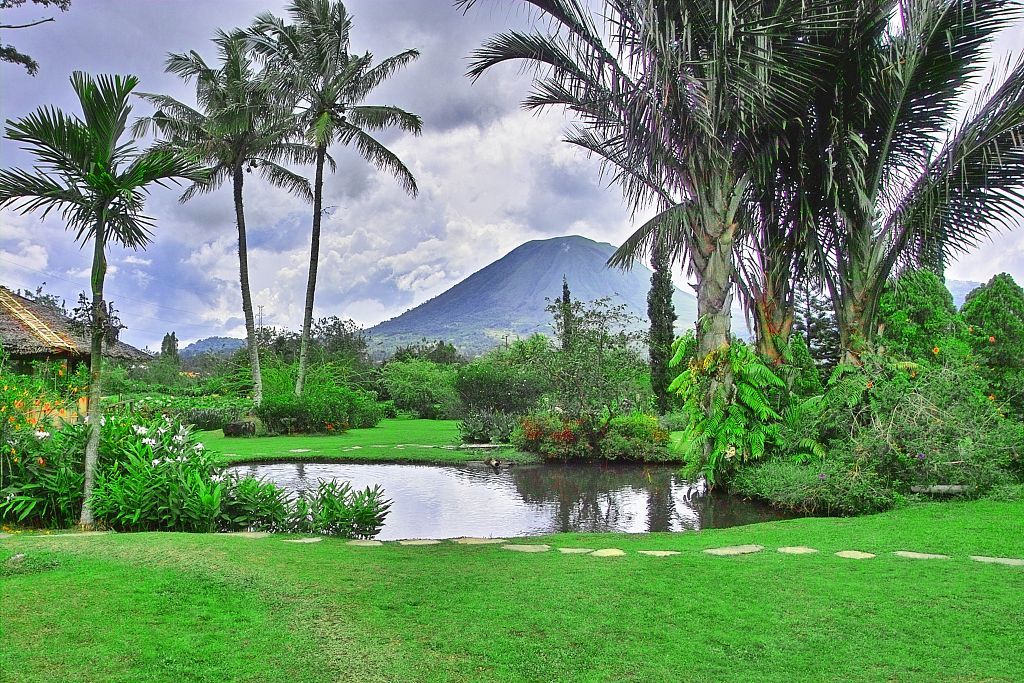 Gardenia Country Inn in the highlands of North Sulawesi, bathed in air that is cool and clear, cradled by Lokon and Mahawu mountains beneath a wide and luminous sky, is the place to experience the finest Indonesian hospitality.
Our resort features magnificent gardens, breathtaking views, comfort accommodations, fine cuisine and an international level of service. Private bungalows and intimate chalets are located amid a beautiful landscape of flowers, herbs, spices, vegetables and fishponds. Each room has toiletries kit, towels, hot & cold water, dressing table, drinking water, terrace and homemade cookies.
Homemade dishes are prepared and cooked using only the best possible ingredients. Most of the vegetables, herbs, and spices used at Gardenia, are grown right on the property. At Gardenia, good taste comes naturally.
Breakfast is usually served at one of the gazebos, where spectacular views of the garden and Lokon Mountain await the guests. Each day the cook prepares a special main dish. Lunch and dinner items can be chosen from the menu, or if you prefer, be selected and prepared by our cook. Gardenia kitchen offers a variety of western and oriental dishes, with specialty in traditional Indonesian.
Package Example
Price starting from:
Bungalow US$ 184.00/night (per room, twin share)
Valid until Dec 31 2024
Includes: Tax, service, one-way airport transfer in between 08.00-17.00, breakfast & dinner.