Aston Sorong Hotel & Conference Center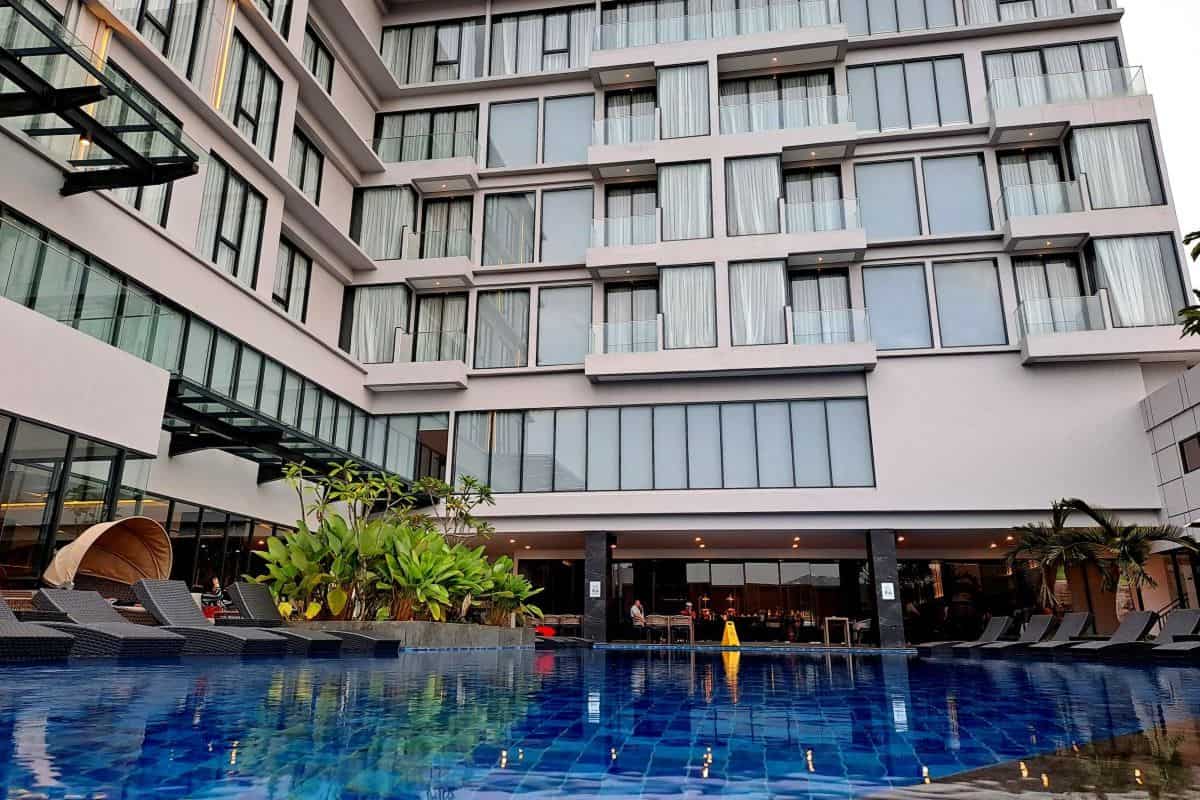 Aston Sorong Hotel & Conference Center is a 4-star hotel located in the city of Sorong, West Papua, Indonesia. Here's a description of some of its features and amenities:
Rooms
The hotel offers 149 modern and spacious rooms with a range of amenities, including air conditioning, free Wi-Fi, flat-screen TVs, minibars, and coffee/tea makers. Some of the rooms also offer a balcony with a view of the city or the hotel pool.
Dining
The ASTON Sorong Hotel & Conference Center features the Gardenia Restaurant, which serves both Indonesian and international cuisine. Guests can enjoy a buffet-style breakfast and an à la carte lunch and dinner menu.
Facilities
The hotel has a range of facilities, including a fitness center, a swimming pool, a spa, and a business center. The spa offers a variety of treatments, including massages and body scrubs, while the fitness center is equipped with cardio and strength-training equipment.
Conference Center
The hotel has a conference center that can accommodate up to 700 guests, making it an ideal venue for business meetings, conferences, and social events. The center has modern audiovisual equipment and can be configured in a variety of ways to meet different event needs.
Location
The hotel is located in the heart of Sorong, close to the city's main shopping and entertainment areas. It's also within easy reach of Sorong's tourist attractions, such as the Raja Ampat Islands and the Cendrawasih Bay National Park.
Overall, Aston Sorong Hotel & Conference Center is a comfortable and convenient hotel that caters to both business and leisure travelers.
Package Example
Price starting from:
Studio Room (AC) Single/Double: $120.00 (per room, per night)

Valid until 31 Dec. 2023
Includes: breakfast, one way airport transfer, tax and service.
Aston Sorong Hotel & Conference Center